Phone:
Email:
Degrees and Certifications:
Monica Watson, Board President

Monica has deep roots here and is excited to give back to a community that has so meaningfully shaped her life. Monica is a dedicated Voorhees Board of Education member because she wants to ensure our teachers are being supported so that they can focus on our students and the curriculum.

She lives with her husband, Vashon and their two children, Ari, 5, and London, 4. Monica got her juris doctorate from Duke University School of Law and her Bachelor's Degree in African American Studies and Political Science, with a minor in Psychology from the University of North Carolina, Chapel Hill. Before moving back to New Jersey, Monica was a Guardian ad litem for under-represented youth in North Carolina. And for 6 years in North Jersey, Monica served on the board for Essex County Court Appointed Special Advocates, a nonprofit organization that trains and supervises volunteers from the community to speak up for the best interests of children who have been removed from their homes because of abuse and neglect.

After school, Monica spent 12 years in private practice at a New Jersey law firm before she went in house at Santander Bank, N.A. She spent two and half years as a Director and Associate General Counsel at Sandoz Inc., a Novartis Division, where she handled commercial transactions, contracts, employment law, market access, patient services and host of other marketing and general counseling issues for their biopharmaceutical portfolio. She is currently transitioning to Pharmaceutical Counsel at Novartis Pharmaceutical Corporation where she will be responsible for HR matters for North America as well brand counsel for certain global oncology products. Monica's professional experience serves her well in navigating the vast perspectives and diverse opinions needed to effectively and efficiently run our schools. Monica Watson represents a voice for those unheard and will fight for what is best for our community.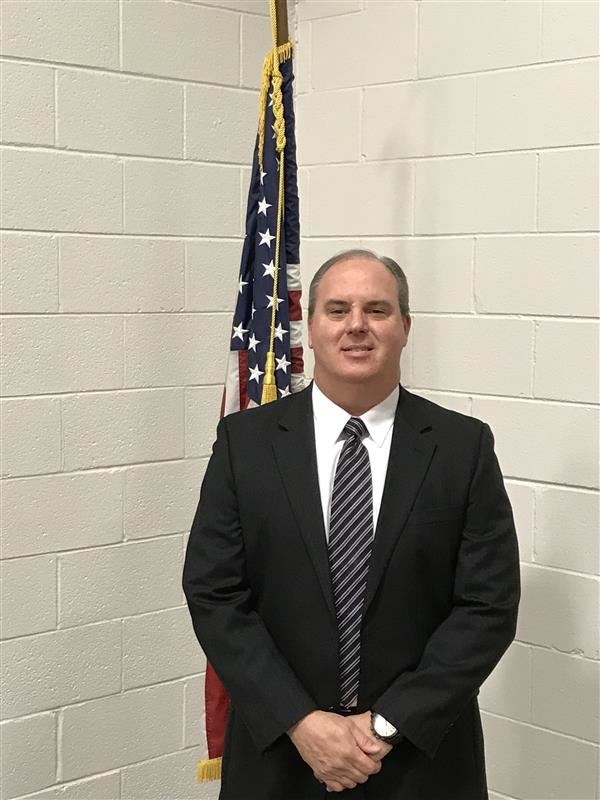 Phone:
Email:
Degrees and Certifications:
John Schmus, Board Vice-President

John Schmus is a lifetime resident of Voorhees and a product of the Voorhees Township School system as well.

He comes from a family that has always made it a priority to selflessly give back to the community. His parents both helped create and served on the Board for the original Voorhees Vikings Midget Football Organization (GVAA Vikings) and his mother served for over 30 years on the Eastern Regional School Board.

John joined the Voorhees Board of Education before starting his own family and has been serving for 33 years. He considers his responsibility to the community an honor that he has never taken lightly and one that has truly been humbling.

John has lived in Voorhees for 55 years and is married to Cindy, a pediatric oncology nurse practitioner for 26 years.

John and Cindy have two daughters who both recently graduated from college: Katie (Columbia University, and Allyson (New York University). John is extremely proud that both daughters are also products of the Voorhees Township School system.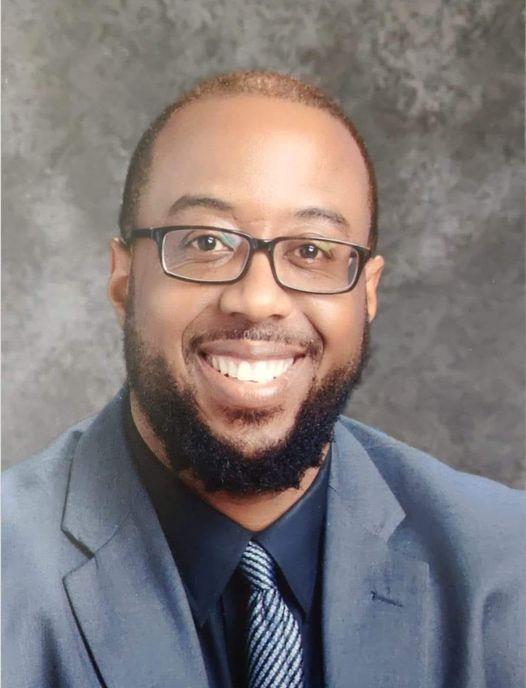 Phone:
Email:
Degrees and Certifications:
Jason Brice

Jason A. Brice Sr. has over 15 years of experience in the Counseling and Social Work Field. Jason holds a Bachelor of Science in Behavioral Science and a Master of Education in School Counseling from Wilmington University.

Jason has a wealth of experience and knowledge working with children of all ages in the public-school system, as well as the private and non-profit sector.

As a trained and licensed counselor, Jason's passions include supporting children who have emotional and behavioral challenges as well as children with autism and other developmental disabilities.

Jason is currently a Guidance Counselor in the Penns Grove Carneys Point School District. He is also the Chief Executive Officer of 4WALLS, LLC and 4WALLS Foundation, entities that specialize in providing counseling services to children and families in Burlington, Camden, Essex, and Mercer Counties within the New Jersey Children's System of Care.

Jason has been a proud member of the Voorhees Township community for over 10 years. He is a single father with 4 children, with 2 children having the privilege to attend schools within the Voorhees Township School District and 1 child that will attend VTSD schools in the future.

In his spare time, Jason enjoys spending time with his children, writing music and poetry, and developing and creating new and innovative ways to help those underserved and afflicted.
Phone:
Email:
Degrees and Certifications:
Kelly Cosenza

For over 20 years, Kelly has been a proud Voorhees resident. She believes in the Voorhees community and strives to bring people together.

During the last decade, Kelly has been a devoted volunteer in the community, as well as an advocate for our children. She has worked tirelessly as the President, Vice President and a volunteer of the Parent Faculty Association for our Voorhees School District. Kelly has helped provide educational items, educational assemblies, field trips & buses, musical instruments, technology, physical education equipment, teacher supplies, teacher appreciation events, special needs equipment and an outdoor classroom for our district. With firsthand experience within her own family, she knows the struggles that children with disabilities face on a daily basis. Her love of children is what drives her to continue her hard work for them and our families. She believes it is her responsibility to advocate for our children and to help provide every child with the best education possible.

She has organized dozens of annual events for Voorhees schools including the Carnival, Thanksgiving Food Drive, Book Fair, Book & Pajama drives, and many more. She supports local charities including Center for Family Services, Alicia Rose Victorious Foundation, Ronald McDonald House, and local families in need. Kelly is passionate about and is active in areas that involve putting an end to human trafficking.

Kelly has been happily married for 18 years. She lives with her husband, Dom, and her two younger sons, Dominic, 14, and Aiden, 12. Kelly's older son, Alex, attended our Voorhees Schools and is currently pursuing his passion in audio engineering. She has been a Paralegal & Office Manager at the same law firm for 23 years. When she is not volunteering, Kelly enjoys running marathons and half marathons in her free time.
Phone:
Email:
Degrees and Certifications:
Dr.

Scott Falk

Scott has been a Voorhees resident since 2007 after moving back to the east coast with his wife Marni of 20 years. They chose the township for its strong community and the excellent public school system for their children. Their son Aden recently moved up from VMS to Eastern Regional High School and their daughter attends Kresson School.

Scott was born in Brooklyn, New York and raised in the suburbs of New York City. He attended his local public schools and firmly believes that public education is one of the most important pillars of a successful society. In 1993 he enrolled in a 7 year combined BA/MD program at George Washington University graduating with a BA in Psychology (1996) and MD (2000). Following medical school Marni and Scott moved to Cleveland Ohio to complete post-graduate medical training. After finishing residency in anesthesiology (Case Western Reserve University) and Fellowship in Critical Care Medicine (Cleveland Clinic Foundation) Scott was hired onto the faculty of Case Western until the opportunity arose to join the faculty at the University of Pennsylvania in 2006.

At the University of Pennsylvania he is currently and Associate Professor of Clinical Anesthesiology and Critical Care and Director of Performance Improvement, Quality and Safety. His work focuses on optimizing patient safety and improving the value of healthcare in complex settings. His academic focus is on teaching and building organizational capacity focused on performance improvement methods and techniques.

Scott is excited to put his organizational facilitation and leadership experience to work in order to make the Voorhees Schools the best they can be.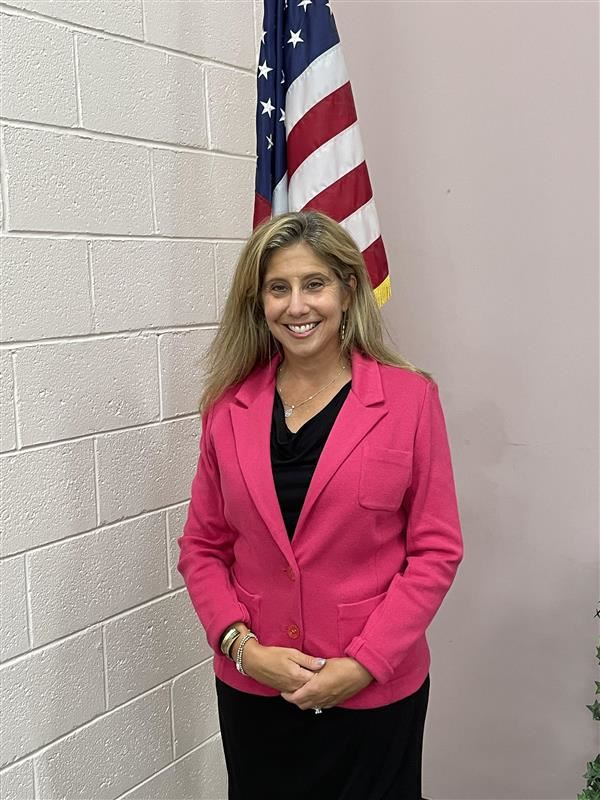 Phone:
Email:
Degrees and Certifications:
Julie Ketover

Julie Ketover, JD, PCC, is an executive, leadership and life coach, as well as a facilitator, writer, and speaker, with nearly two decades of experience in the legal industry. Before turning to coaching, Julie held a number of positions in the field of law, including as a practicing attorney, senior business operations professional and talent developer at law firms. She brings her depth of experience in the legal industry to her coaching and training of law firm partners and associates, C suite and other senior law firm executives, and in-house counsel and General Counsels of public and private companies. Julie has also worked with companies in other industry sectors, including media, technology, financial services and healthcare and has coached C suite, senior executives and entrepreneurs in those companies. Julie brings to bear keen understanding, relatability, and humor that facilitate trust and effective collaboration. In her practice, Julie works with high performing, goal-oriented professionals in demanding environments. Her clients learn to challenge and trust themselves, to up-level their leadership, to more effectively manage their teams and to achieve their goals with purpose and commitment.Julie lives with her husband and two daughters in South Jersey. Being committed to service and community, Julie currently serves as a Board Member for the International Coach Federation of Philadelphia and as a Vice President on the Board of the Jewish Community Relations Council of South Jersey. She was selected to fill the vacancy on the Voorhees BOE and is running for election this fall for the unexpired term to retain this seat.

Julie has lived in Voorhees for nearly two decades and has two daughters- an Eastern senior and a VMS 7th grader. Both of them have 504 plans, and she has been a zealous advocate for her girls throughout their educational journeys. She is the daughter of a decades-long public-school teacher in the New York City school system, as well as a product of a K through 12 public school education. Julie is a firm believer in the core tenets of public education; she believes a strong, inclusive, evidence-based public education system is one of the key pillars of a functioning democracy. In addition to her knowledge and understanding of the complexities of the public school system, she brings key contributions to her BOE service, including persuasive advocacy, clear communication, effective collaboration and partnership, leadership and influence, and authentic relationship and trust-building. Her experience in these areas will support the Board to strengthen its reputation and to continue to do excellent work in a challenging environment. Julie graduated Phi Beta Kappa and summa cum laude from Yale University, where she majored in psychology. Following college, Julie received her law degree at NYU School of Law.
Phone:
Email:
Degrees and Certifications:
Dana Galiano

Dana Galiano has over 20 years experience in the mortgage financial industry. She grew up in Voorhees and attended E.T. Hamilton Elementary School and the Voorhees Middle School. Dana moved back to Voorhees in 2008 to raise her daughters. Dana was a member of the E.T. Hamilton Parent Faculty Board from 2013 to 2016. She has been on the Voorhees Township Public Schools Board of Education Board since January 2016.
Phone:
Email:
Degrees and Certifications:
Marissa Levy

Marissa Levy was elected to the Voorhees Board of Education in November 2014 to serve her first term. Raised in Southern New Jersey, Dr. Levy is a graduate of Stockton University with a Bachelors of Arts in Criminal Justice and a graduate of Rutgers University - Newark with a Masters and Ph.D., also in Criminal Justice. Dr. Levy returned to Stockton University in 2003 in a faculty position and is currently the Dean of the School of Social & Behavioral Sciences. Her career has provided her with experience in both higher education and school safety. She brings experience in both of those areas to the Voorhees Board of Education. Dr. Levy is particularly enthusiastic about supporting girls and women in STEM fields.

Dr. Levy and her husband purchased their home in Sturbridge Lakes because they were seeking the exceptional educational opportunities available through Voorhees Township Public Schools. She is the mother of two children (one with health-related special needs) who attend Signal Hill Elementary School and Voorhees Middle School. In her free time, Dr. Levy enjoys spending time with her family, supporting her children in their activities that include the arts (her daughter plays guitar and cello), athletics (both children enjoy parkour and ninja training) and the sciences (science camp and Lego club).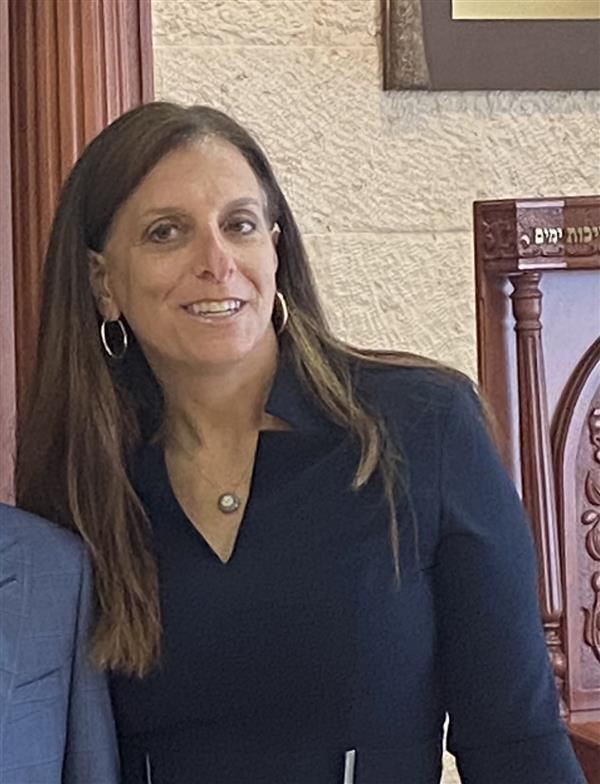 Phone:
Email:
Degrees and Certifications:
Randi Stoopler

Randi Stoopler lives in Voorhees with her husband Craig and her three sons, Sidney, Jake and Drew. Randi graduated The George Washington University with a BBA, and Rutgers, The State University with an MBA. Randi has worked in corporate finance and banking but currently stays home to raise her three children.

All three of her children attend Voorhees Schools where Randi has been an active volunteer. Randi is thrilled represent the community that elected her to the Board of Education as well as to give a voice to families with special needs.

As an active member of Chabad of Camden and Burlington Counties, Randi has co-chaired the annual dinner for four years. Randi serves on the Special Needs Committee of the Jewish Family and Children's Service which is near and dear to her heart as her youngest son has special needs.

As a grandchild of four Holocaust survivors JCRC, specifically Esther Raab Holocaust Museum and Goodwin Education Center serves a great purpose to Randi and her family. Randi was raised to never forget what her family went through and hopes to continue this message through her service as a Board Member of The Jewish Community Relations Council of South Jersey.