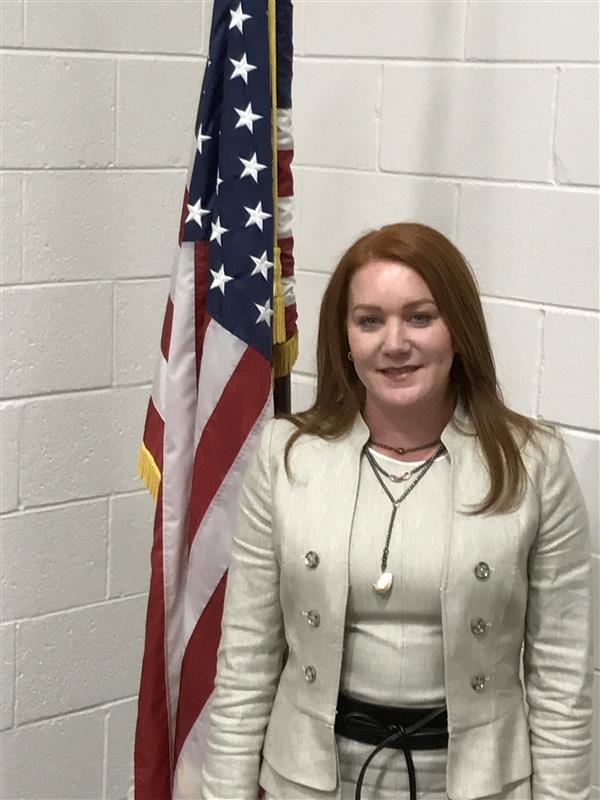 Phone:
Email:
Degrees and Certifications:
Dawn Wallace, Board President

Dawn Wallace has been married to her husband of 19 years, she is the mother of 4 children, a Realtor and a Paralegal. She is committed to serving our schools. She has been a Voorhees resident for 20 years. She has been an active member of the E.T. Hamilton Elementary School and Voorhees Middle School Parent Faculty Associations. She served in many roles on the E.T. Hamilton and VMS PFAs including secretary, vice-president and president. Dawn Wallace is currently serving as the Board of Education President.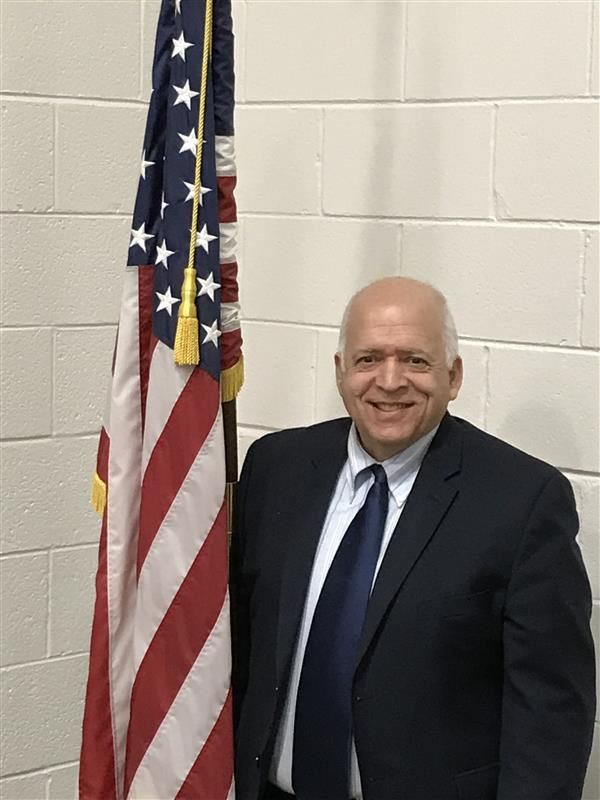 Phone:
Email:
Degrees and Certifications:
Bruce Karpf, Board Vice-President

Bruce Karpf is married to Rosemarie for 36 years, and they have two (2) amazing daughters. Stephanie (High School Math Teacher) married to Anthony (Voorhees Police Officer) with two (2) children Luca and Elianna, and Alyssa (Attorney) married to Michael (Finance). Bruce and his wife have lived in Voorhees for 29 years, and their daughters have had the privilege to attend the Voorhees School System.

Over the years Bruce Karpf has continued to be involved in the Voorhees Community from doing many fundraisers at his ice cream store Sprinklz; to being on the Eastern Education Foundation Committee. His most rewarding opportunity has been serving the Voorhees Community as a School Board Member for 16 years and as Vice President of the Board for 7 years.
Phone:
Email:
Degrees and Certifications:
Phone:
Email:
Degrees and Certifications:
Dana Galiano

Dana Galiano has over 20 years experience in the mortgage financial industry. She grew up in Voorhees and attended E.T. Hamilton Elementary School and the Voorhees Middle School. Dana moved back to Voorhees in 2008 to raise her daughters. Dana was a member of the E.T. Hamilton Parent Faculty Board from 2013 to 2016. She has been on the Voorhees Township Public Schools Board of Education Board since January 2016.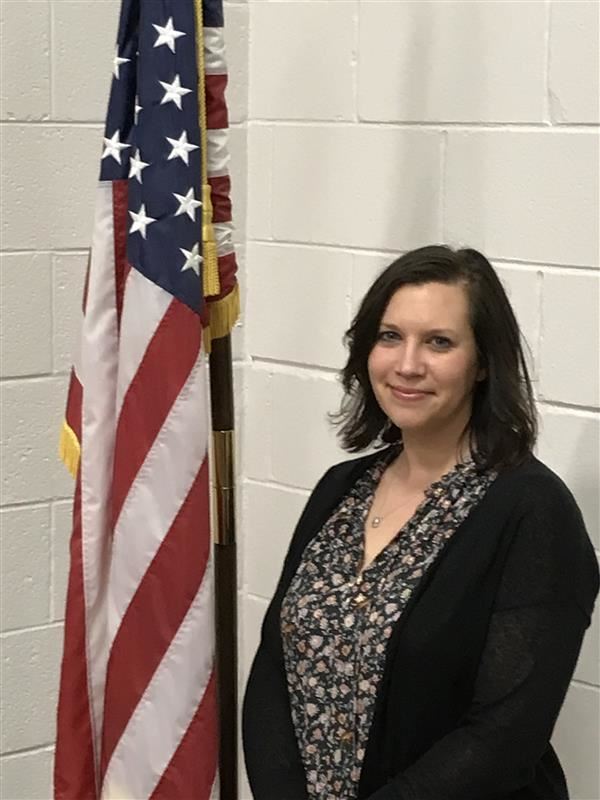 Phone:
Email:
Degrees and Certifications:
Marissa Levy

Marissa Levy was elected to the Voorhees Board of Education in November 2014 to serve her first term. Raised in Southern New Jersey, Dr. Levy is a graduate of Stockton University with a Bachelors of Arts in Criminal Justice and a graduate of Rutgers University - Newark with a Masters and Ph.D., also in Criminal Justice. Dr. Levy returned to Stockton University in 2003 in a faculty position and is currently the Dean of the School of Social & Behavioral Sciences. Her career has provided her with experience in both higher education and school safety. She brings experience in both of those areas to the Voorhees Board of Education. Dr. Levy is particularly enthusiastic about supporting girls and women in STEM fields.

Dr. Levy and her husband purchased their home in Sturbridge Lakes because they were seeking the exceptional educational opportunities available through Voorhees Township Public Schools. She is the mother of two children (one with health-related special needs) who attend Signal Hill Elementary School and Voorhees Middle School. In her free time, Dr. Levy enjoys spending time with her family, supporting her children in their activities that include the arts (her daughter plays guitar and cello), athletics (both children enjoy parkour and ninja training) and the sciences (science camp and Lego club).

2019 BOE Committee Appointments: Policy Committee

Term expires: 2020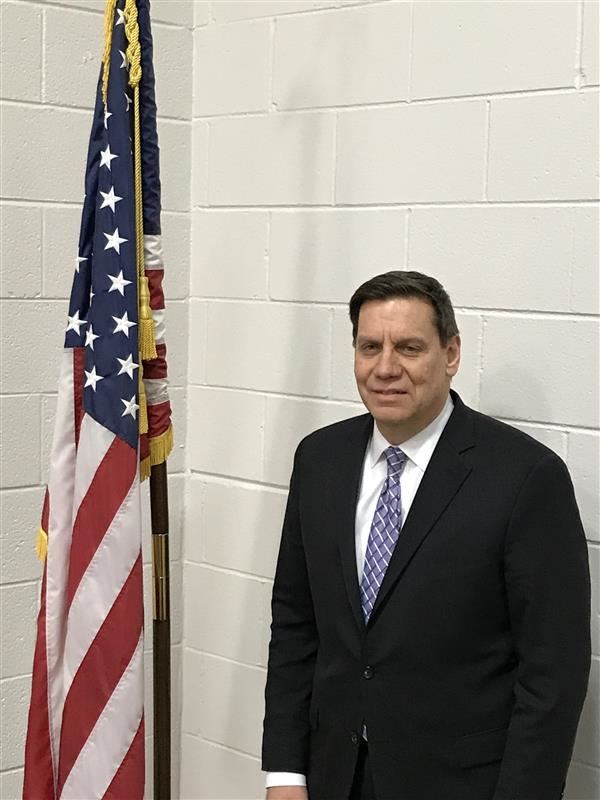 Phone:
Email:
Degrees and Certifications: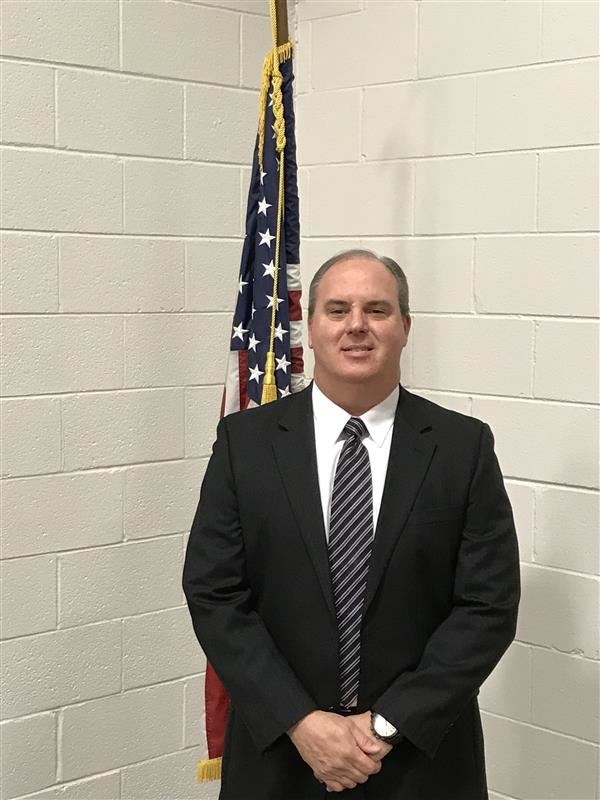 Phone:
Email:
Degrees and Certifications:
John Schmus

John Schmus is a lifetime resident of Voorhees and a product of the Voorhees Township School system as well.

He comes from a family that has always made it a priority to selflessly give back to the community. His parents both helped create and served on the Board for the original Voorhees Vikings Midget Football Organization (GVAA Vikings) and his mother served for over 30 years on the Eastern Regional School Board.

John joined the Voorhees Board of Education before starting his own family and has been serving for 33 years. He considers his responsibility to the community an honor that he has never taken lightly and one that has truly been humbling.

John has lived in Voorhees for 55 years and is married to Cindy, a pediatric oncology nurse practitioner for 26 years.

John and Cindy have two daughters who both recently graduated from college: Katie (Columbia University, and Allyson (New York University). John is extremely proud that both daughters are also products of the Voorhees Township School system.
Phone:
Email:
Degrees and Certifications:
Rachel Van Aken

Rachel has devoted her nearly 20-year career to improving the education of children. She has always had a passion for improving education and has carried out that passion in the classroom. Rachel received her Masters degree in Education and Teaching from Simmons College in Boston, and began her career as an elementary school teacher in the Boston area. She then took her teaching skills international teaching 2nd and 5th grade in London. Since leaving the classroom in 2004, Rachel has continued her career in education working for education technology companies, including Discovery Education, SMART Technologies and now Clever, Inc., a company passionate about improving education and changing the way our children learn in the classroom. Rachel travels the country speaking with Superintendents, Curriculum and Instructional Leaders and Technology Directors about their strategic ideas, technology adoptions, and professional development plans in large and medium-sized districts. In her "free" time, Rachel has volunteered with Students Helping Students, Habitat for Humanity, and Big Brother/Big Sister.

She lives with her husband, Tim, and their three children, Oliver, 11, Simon, 10, and Zoe, 7. All three children attend Voorhees Twp. Public Schools.
Phone:
Email:
Degrees and Certifications:
Monica Watson

Monica has deep roots here and is excited to give back to a community that has so meaningfully shaped her life. Monica is a dedicated Voorhees Board of Education member because she wants to ensure our teachers are being supported so that they can focus on our students and the curriculum.

She lives with her husband, Vashon and their two children, Ari, 5, and London, 4. Monica got her juris doctorate from Duke University School of Law and her Bachelor's Degree in African American Studies and Political Science, with a minor in Psychology from the University of North Carolina, Chapel Hill. Before moving back to New Jersey, Monica was a Guardian ad litem for under-represented youth in North Carolina. And for 6 years in North Jersey, Monica served on the board for Essex County Court Appointed Special Advocates, a nonprofit organization that trains and supervises volunteers from the community to speak up for the best interests of children who have been removed from their homes because of abuse and neglect.

After school, Monica spent 12 years in private practice at a New Jersey law firm before she went in house at Santander Bank, N.A. She spent two and half years as a Director and Associate General Counsel at Sandoz Inc., a Novartis Division, where she handled commercial transactions, contracts, employment law, market access, patient services and host of other marketing and general counseling issues for their biopharmaceutical portfolio. She is currently transitioning to Pharmaceutical Counsel at Novartis Pharmaceutical Corporation where she will be responsible for HR matters for North America as well brand counsel for certain global oncology products. Monica's professional experience serves her well in navigating the vast perspectives and diverse opinions needed to effectively and efficiently run our schools. Monica Watson represents a voice for those unheard and will fight for what is best for our community.