Phone:
Email:
Degrees and Certifications:
Mrs.

Monica Watson, Board President

Monica has deep roots here and is excited to give back to a community that has so meaningfully shaped her life. Monica is a dedicated Voorhees Board of Education member because she wants to ensure our teachers are being supported so that they can focus on our students and the curriculum.

She lives with her husband, Vashon and their two children, Ari, 5, and London, 4. Monica got her juris doctorate from Duke University School of Law and her Bachelor's Degree in African American Studies and Political Science, with a minor in Psychology from the University of North Carolina, Chapel Hill. Before moving back to New Jersey, Monica was a Guardian ad litem for under-represented youth in North Carolina. And for 6 years in North Jersey, Monica served on the board for Essex County Court Appointed Special Advocates, a nonprofit organization that trains and supervises volunteers from the community to speak up for the best interests of children who have been removed from their homes because of abuse and neglect.

After school, Monica spent 12 years in private practice at a New Jersey law firm before she went in house at Santander Bank, N.A. She spent two and half years as a Director and Associate General Counsel at Sandoz Inc., a Novartis Division, where she handled commercial transactions, contracts, employment law, market access, patient services and host of other marketing and general counseling issues for their biopharmaceutical portfolio. She is currently transitioning to Pharmaceutical Counsel at Novartis Pharmaceutical Corporation where she will be responsible for HR matters for North America as well brand counsel for certain global oncology products. Monica's professional experience serves her well in navigating the vast perspectives and diverse opinions needed to effectively and efficiently run our schools. Monica Watson represents a voice for those unheard and will fight for what is best for our community.
Phone:
Email:
Degrees and Certifications:
Dr.

Marissa Levy - Board Vice President

Marissa Levy was elected to the Voorhees Board of Education in November 2014 to serve her first term. Raised in Southern New Jersey, Dr. Levy is a graduate of Stockton University with a Bachelors of Arts in Criminal Justice and a graduate of Rutgers University - Newark with a Masters and Ph.D., also in Criminal Justice. Dr. Levy returned to Stockton University in 2003 in a faculty position and is currently the Dean of the School of Social & Behavioral Sciences. Her career has provided her with experience in both higher education and school safety. She brings experience in both of those areas to the Voorhees Board of Education. Dr. Levy is particularly enthusiastic about supporting girls and women in STEM fields.

Dr. Levy purchased her home in Sturbridge Lakes because she was seeking the exceptional educational opportunities available through Voorhees Township Public Schools. She is the mother of two children who attend Voorhees Middle School and Eastern Camden County Regional High School. In her free time, Dr. Levy enjoys spending time with her family, supporting her children in their activities that include the arts (her oldest plays guitar and cello and works on the stage crew for the Eastern Theater Company), athletics (both children enjoy parkour and ninja training) and the sciences.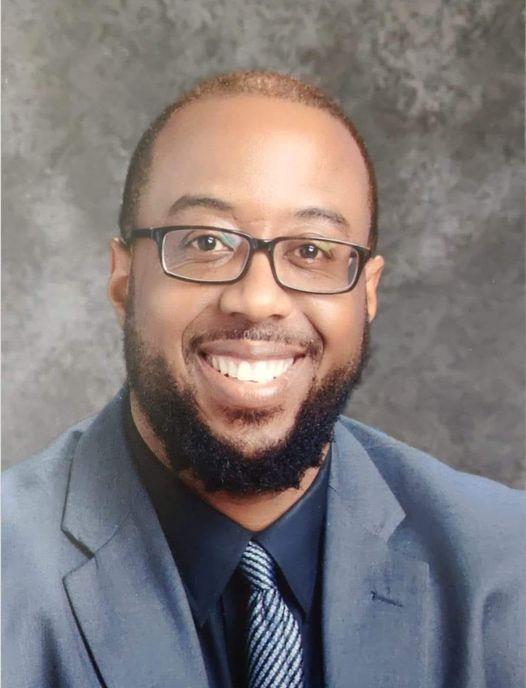 Phone:
Email:
Degrees and Certifications:
Mr.

Jason Brice

Jason A. Brice Sr. has over 15 years of experience in the Counseling and Social Work Field. Jason holds a Bachelor of Science in Behavioral Science and a Master of Education in School Counseling from Wilmington University.

Jason has a wealth of experience and knowledge working with children of all ages in the public-school system, as well as the private and non-profit sector.

As a trained and licensed counselor, Jason's passions include supporting children who have emotional and behavioral challenges as well as children with autism and other developmental disabilities.

Jason is currently a Guidance Counselor in the Penns Grove Carneys Point School District. He is also the Chief Executive Officer of 4WALLS, LLC and 4WALLS Foundation, entities that specialize in providing counseling services to children and families in Burlington, Camden, Essex, and Mercer Counties within the New Jersey Children's System of Care.

Jason has been a proud member of the Voorhees Township community for over 10 years. He is a single father with 4 children, with 2 children having the privilege to attend schools within the Voorhees Township School District and 1 child that will attend VTSD schools in the future.

In his spare time, Jason enjoys spending time with his children, writing music and poetry, and developing and creating new and innovative ways to help those underserved and afflicted.
Phone:
Email:
Degrees and Certifications:
Mrs.

Kelly Cosenza

For over 20 years, Kelly has been a proud Voorhees resident. She believes in the Voorhees community and strives to bring people together.

During the last decade, Kelly has been a devoted volunteer in the community, as well as an advocate for our children. She has worked tirelessly as the President, Vice President and a volunteer of the Parent Faculty Association for our Voorhees School District. Kelly has helped provide educational items, educational assemblies, field trips & buses, musical instruments, technology, physical education equipment, teacher supplies, teacher appreciation events, special needs equipment and an outdoor classroom for our district. With firsthand experience within her own family, she knows the struggles that children with disabilities face on a daily basis. Her love of children is what drives her to continue her hard work for them and our families. She believes it is her responsibility to advocate for our children and to help provide every child with the best education possible.

She has organized dozens of annual events for Voorhees schools including the Carnival, Thanksgiving Food Drive, Book Fair, Book & Pajama drives, and many more. She supports local charities including Center for Family Services, Alicia Rose Victorious Foundation, Ronald McDonald House, and local families in need. Kelly is passionate about and is active in areas that involve putting an end to human trafficking.

Kelly has been happily married for 18 years. She lives with her husband, Dom, and her two younger sons, Dominic, 14, and Aiden, 12. Kelly's older son, Alex, attended our Voorhees Schools and is currently pursuing his passion in audio engineering. She has been a Paralegal & Office Manager at the same law firm for 23 years. When she is not volunteering, Kelly enjoys running marathons and half marathons in her free time.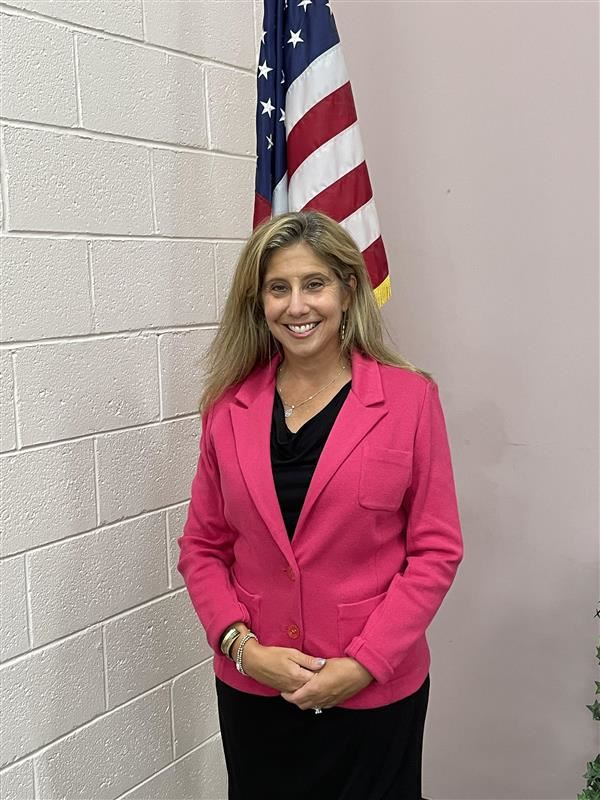 Phone:
Email:
Degrees and Certifications:
Ms.

Julie Ketover

Julie Ketover, JD, PCC, is an executive, leadership and life coach, as well as a facilitator, writer, and speaker, with nearly two decades of experience in the legal industry. Before turning to coaching, Julie held a number of positions in the field of law, including as a practicing attorney, senior business operations professional and talent developer at law firms. She brings her depth of experience in the legal industry to her coaching and training of law firm partners and associates, C suite and other senior law firm executives, and in-house counsel and General Counsels of public and private companies. Julie has also worked with companies in other industry sectors, including media, technology, financial services and healthcare and has coached C suite, senior executives and entrepreneurs in those companies. Julie brings to bear keen understanding, relatability, and humor that facilitate trust and effective collaboration. In her practice, Julie works with high performing, goal-oriented professionals in demanding environments. Her clients learn to challenge and trust themselves, to up-level their leadership, to more effectively manage their teams and to achieve their goals with purpose and commitment.Julie lives with her husband and two daughters in South Jersey. Being committed to service and community, Julie currently serves as a Board Member for the International Coach Federation of Philadelphia and as a Vice President on the Board of the Jewish Community Relations Council of South Jersey. She was selected to fill the vacancy on the Voorhees BOE and is running for election this fall for the unexpired term to retain this seat.

Julie has lived in Voorhees for nearly two decades and has two daughters- an Eastern senior and a VMS 7th grader. Both of them have 504 plans, and she has been a zealous advocate for her girls throughout their educational journeys. She is the daughter of a decades-long public-school teacher in the New York City school system, as well as a product of a K through 12 public school education. Julie is a firm believer in the core tenets of public education; she believes a strong, inclusive, evidence-based public education system is one of the key pillars of a functioning democracy. In addition to her knowledge and understanding of the complexities of the public school system, she brings key contributions to her BOE service, including persuasive advocacy, clear communication, effective collaboration and partnership, leadership and influence, and authentic relationship and trust-building. Her experience in these areas will support the Board to strengthen its reputation and to continue to do excellent work in a challenging environment. Julie graduated Phi Beta Kappa and summa cum laude from Yale University, where she majored in psychology. Following college, Julie received her law degree at NYU School of Law.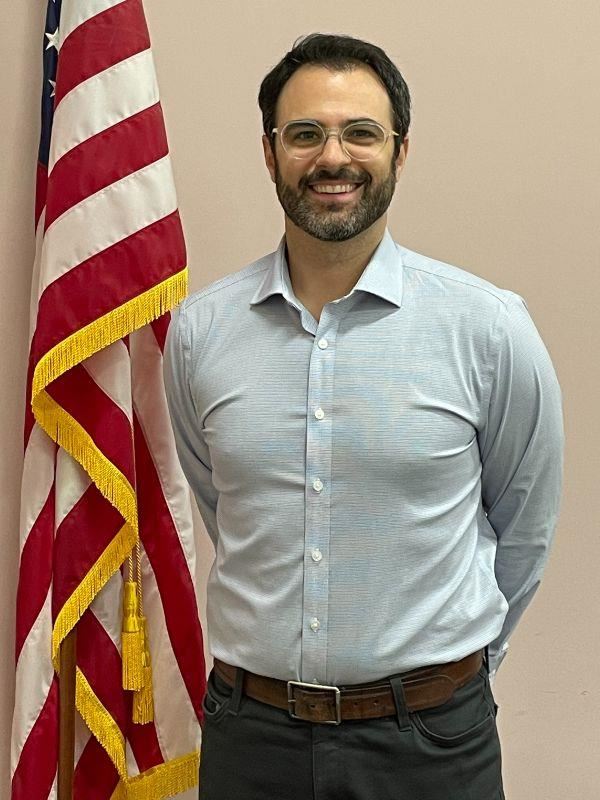 Phone:
Email:
Degrees and Certifications:
Mr.

Jacob Rosner

Jacob Rosner is a management consultant, attorney, husband, and father of two young children. He was inspired to serve on the Board of Education to be part of the solution to ensure kids, including his own, get the best education possible. Having grown up in South Jersey, he benefited from the excellent school system and wants to support its continued excellence. He chose to raise a family in Voorhees for this reason.

Jacob has over a decade of experience working with large enterprises and navigating complex organizational issues in industries such as telecommunications, healthcare, and cybersecurity. He has a proven track record of building relationships, independently managing projects, and utilizing technology/automation to drive efficiency in business operations and addressing and resolving business and legal issues. Jacob is able to navigate the fine line between legal risks and business/organizational needs to effectively solve complex problems, skills which enable him to be a thoughtful and effective board member.

Jacob graduated cum laude from Ithaca College, where he majored in Politics. After college, Jacob obtained a law degree from Drexel University.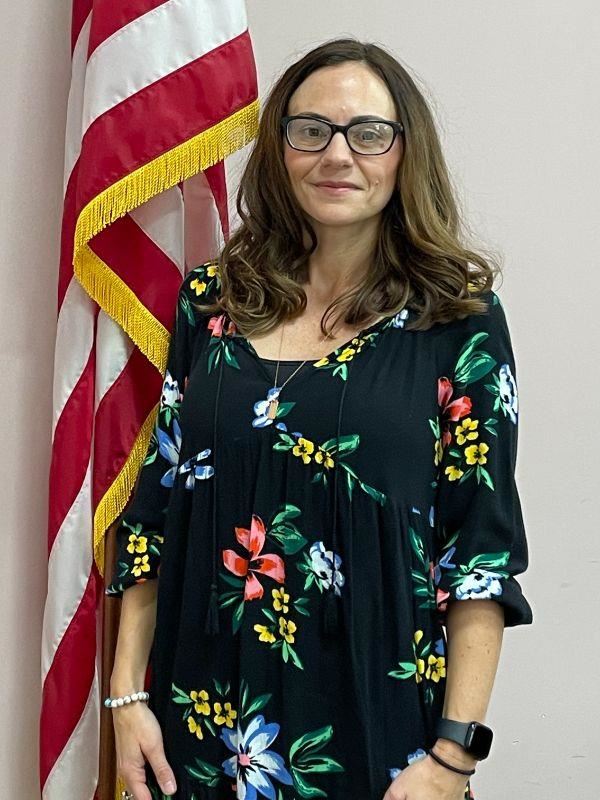 Phone:
Email:
Degrees and Certifications:
Mrs.

Maureen Rutter

Maureen Rutter is a Learning Disabilities Teacher Consultant in a public education K-8 district. She has previously taught general and special education students in pre-school, elementary, middle, and high school in both private and public districts. Maureen is currently an adjunct professor at Rutgers Graduate School of Education assisting student teachers in learning best practices for assessing every type of learner in their classroom. She has been involved in education systems for nearly two decades. Having first-hand knowledge of the needs inside a classroom has led Maureen to a position on the Board of Education.

She has two children attending school in Voorhees and is passionate about the education they receive along with all of their peers. Maureen and her husband both grew up in south Jersey and chose to move to Voorhees for the school system. She is committed to equity, inclusion, and the well-being of all scholars within this district.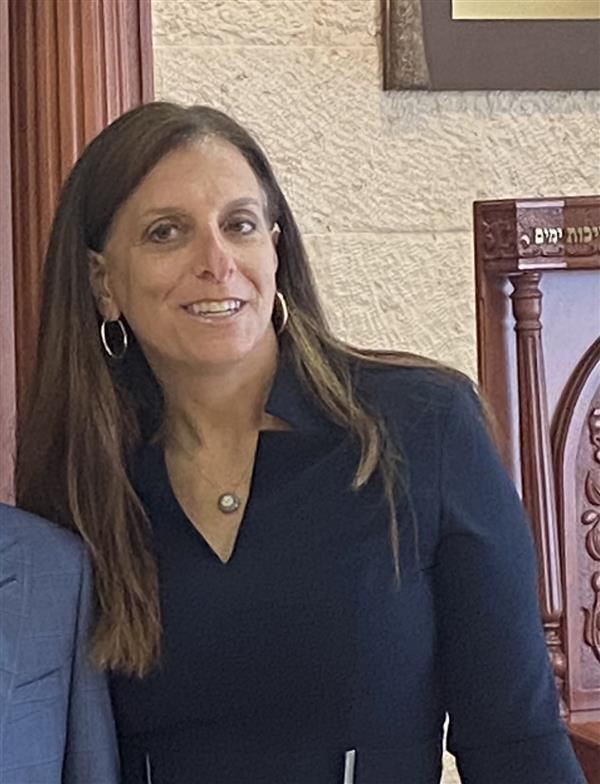 Phone:
Email:
Degrees and Certifications:
Mrs.

Randi Stoopler

Randi Stoopler lives in Voorhees with her husband Craig and her three sons, Sidney, Jake and Drew. Randi graduated The George Washington University with a BBA, and Rutgers, The State University with an MBA. Randi has worked in corporate finance and banking but currently stays home to raise her three children.

All three of her children attend Voorhees Schools where Randi has been an active volunteer. Randi is thrilled represent the community that elected her to the Board of Education as well as to give a voice to families with special needs.

As an active member of Chabad of Camden and Burlington Counties, Randi has co-chaired the annual dinner for four years. Randi serves on the Special Needs Committee of the Jewish Family and Children's Service which is near and dear to her heart as her youngest son has special needs.

As a grandchild of four Holocaust survivors JCRC, specifically Esther Raab Holocaust Museum and Goodwin Education Center serves a great purpose to Randi and her family. Randi was raised to never forget what her family went through and hopes to continue this message through her service as a Board Member of The Jewish Community Relations Council of South Jersey.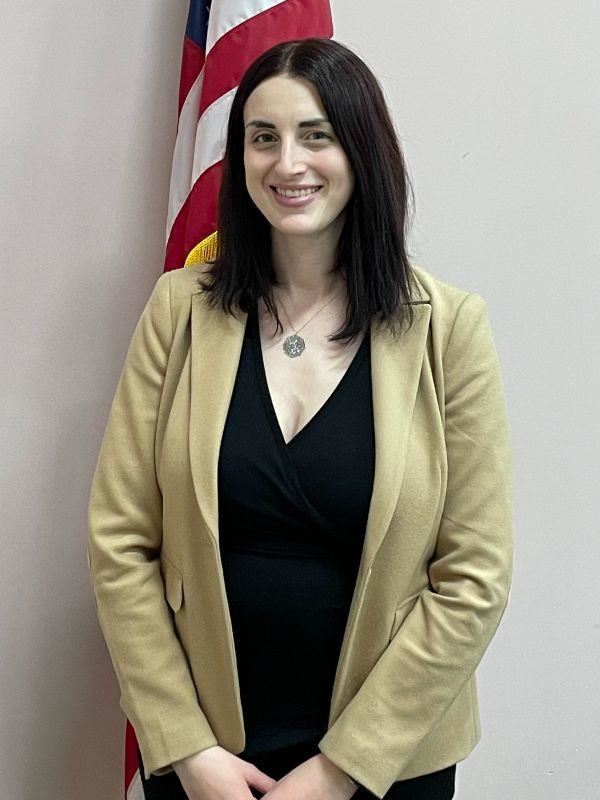 Phone:
Email:
Degrees and Certifications:
Ms.

Julienne Verdi

Julienne Verdi is the Executive Director of a federal advocacy nonprofit organization, as well as a nonprofit consultant and attorney in private practice admitted in both New York and New Jersey. As a nonprofit executive and consultant, Julienne is experienced in helping not-for-profit organizations manage their day-to-day operations, develop and implement long-term strategic plans, as well as support organizations' advocacy, government relations and grassroots organizing efforts. In her law practice Julienne provides transactional legal services to small businesses, nonprofits and individuals.

Originally from New York City and the mother of four young children, Julienne moved to Voorhees with her family in large part due to the strong reputation of the Voorhees public school system. Julienne is a product of New York City public schools and is a graduate of Brooklyn Law School where she was an associate managing editor of the Brooklyn Journal of International Law, Chair of Brooklyn Law Students for Reproductive Justice, and recipient of the Platinum Public Service Award and Evelyn Reid Memorial Prize. Julienne received a Bachelor of Arts in Political Science and Special Honors from CUNY Hunter College, where she graduated magna cum laude and was a member of the Thomas Hunter Honors Program and the Hunter Women's Rights Coalition.

Prior to starting her own law practice and nonprofit consulting firm, Julienne served as the Director of Government Relations at Planned Parenthood of New York City, a judicial law clerk to the Honorable Francine A. Schott in New Jersey Superior Court and completed a post-graduate legal fellowship at Safe Horizon's Immigration Law Project where she provided immigration services to victims of crime. Julienne is also proud of her background as a community organizer, having founded and served as the chair of a grassroots advocacy organization, Move Forward Staten Island. As Chair of the organization, Julienne received the Terence H. Benbow Environmental Award in recognition of her work as a lead organizer for the Staten Island People's Climate March, was named to City & State Magazine's Staten Island Power 100 list and also directed and produced an award-winning short documentary, Staten Island's Huddled Masses: An Immigration Storytelling Project.

Julienne is thrilled to serve on the Voorhees Board of Education because she believes a strong, evidence-based, comprehensive and inclusive public school education should be a fundamental right of every child and looks forward to bringing her experience, education and passion for advocacy to the Board.