Return to Headlines
Hands on Learning in the Classroom
4th Grade Wax Museum
Fourth graders transformed into either a President or First Lady after having chosen and researched that person. Signal Hill students and parents were able to visit each wax figure and hear him/her speak. The fourth graders did a great job conveying their person.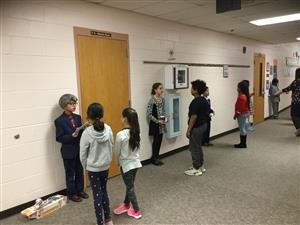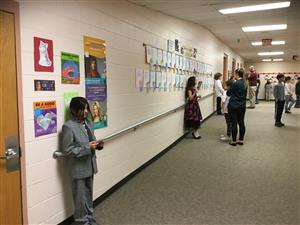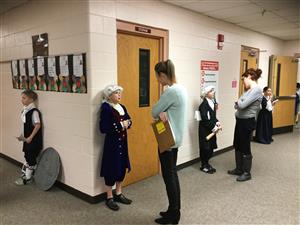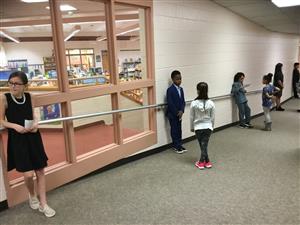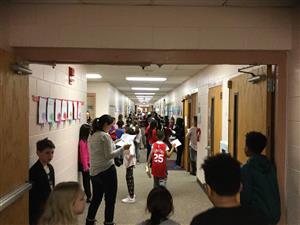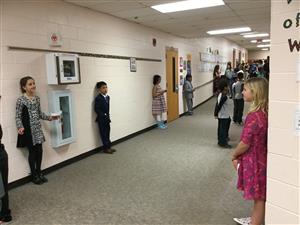 ---
Collaborative Writing
Mrs. Greeley's and Mrs. Trunkwalters 5th grade students worked collaboratively to rewrite text through another character's perspective. They worked together to write about a picture using 1st person, 3rd person limited, and 3rd person omniscient. They had a great time showing what they've learned in this way!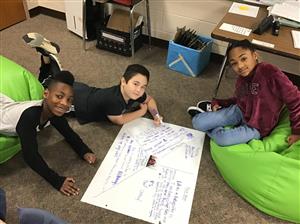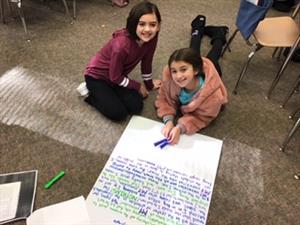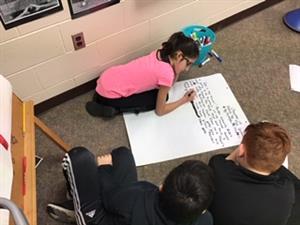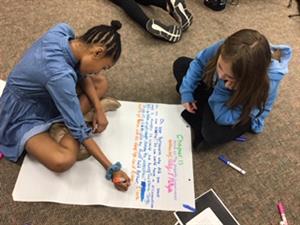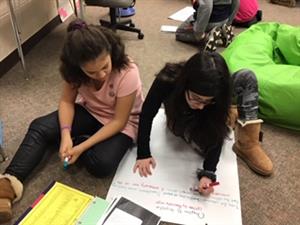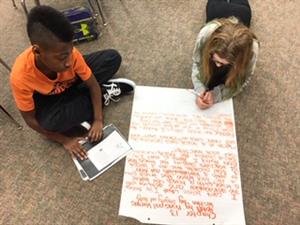 ---
Science Fun!
Ms. Leonetti and Mrs. Riggs students built the shaker table that would allow them to simulate an earthquake. Then they used Legos to build a structure they thought could withstand the earthquake. They observed the earthquakes and made changes to their original structures.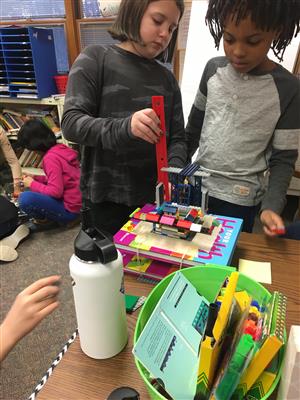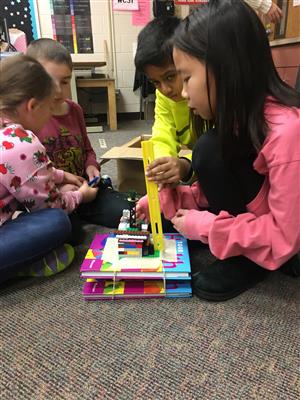 ---
STEM Based Learning
Mrs. Greeley's and Mrs. Trunkwalters 5th grade students worked collaboratively to build the tallest, free-standing snowman with only 10 large marshmallows, 20 mini marshmallows and 30 toothpicks.
---
Science Lab at its best!
Mrs. Francolino's 2nd graders rotated for instruction using the new Pearson Elevate Science program. A hypothesis and/or prediction was established as to whether items would "float or sink", understanding that density determined the result. Groups rotated: In one group, testing occurred with Mrs. Francolino; in another group, students worked on the Pearson Apps completing an interactive sinking and floating program; a different group read a book on floating and sinking along with discussion topics; the final group worked on a STEAM activity to build a structures with different types of blocks whose properties were previously discussed. Students "squealed" with delight through the activities. "