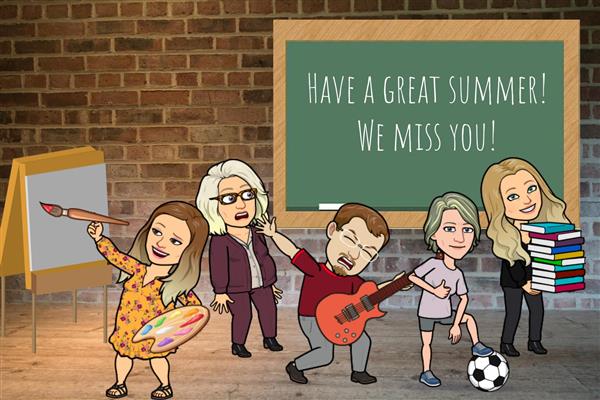 Happy Last Week of School!!! I truly cannt believe it's been three months of remote learning. Thank you all for the hard work and determination you've shown during this challenging time. I hope you've all enjoyed the assignments I've posted. For this week I would like you to simply shoot me an email at palumbo.voorhees.k12.nj.us telling me what your FAVORITE remote art assignment was and why. This will be very helpful should we ever find ourselves in this situation again.

A few EOY announcements:

1. All artwork (grades 1-4) that was created in the earlier part of the year will be returned in September. It is stored safely in my closet for now. If you know you will not be returning to Signal Hill next year please have your parent email me with contact information and we will make alternate arrangements.

2. 5th grade artwork should have been returned when you picked up your personal belongings at school.

3. I know remote learning has been a challenge, and there may be some art assignments that you didn't get to, so I will me reactivating all of the past assignments. Please feel free to go back and try out some of the things you've missed. You can do one this week, or even over the summer if you're looking for something to do.

4. I miss you all, and I cannot wait for us all to get back in the art room next year! Have a wonderful summer!