Art Assignments- All Grades April 20- May 1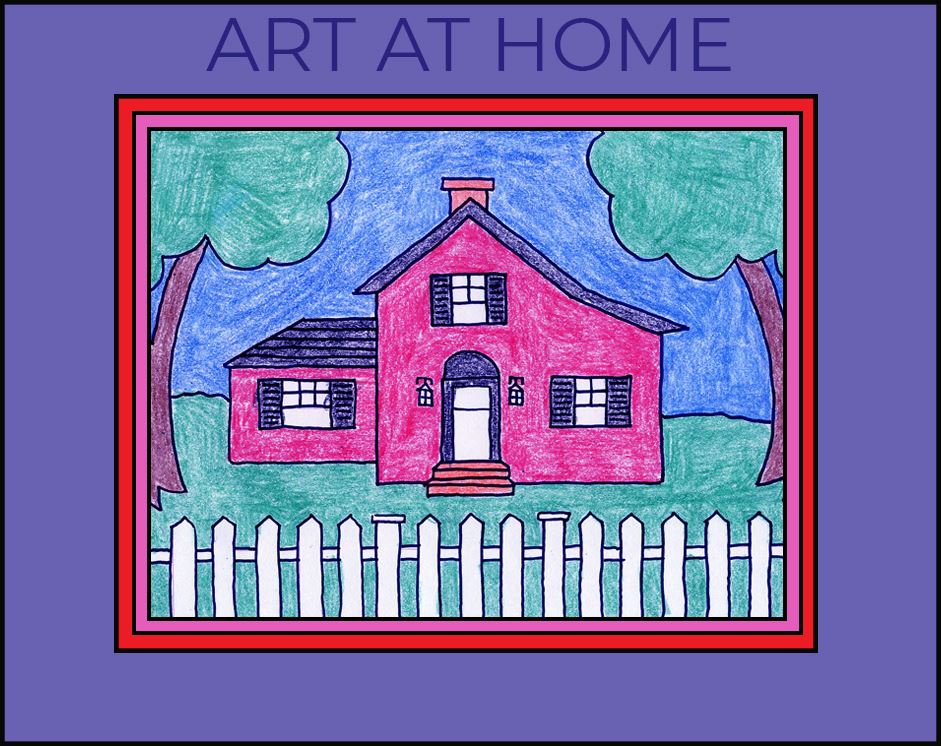 For the next two week we will be completing art lessons inspired by nature! April 22nd is Earth Day, so all of these lesson use the earth as inpiration of art supplies! YOU ARE TO COMPLETE ONE ACTIVITY PER WEEK. You do not need to do all of them. Students with siblings who also go to Signal Hill are welcome to work together on an activity whenever possible. Read about the activities that most interest you and follow the directions listed. Any artwork completed should be photographed and submitted digitally via email at palumbo@voorhees.k12.nj.us.

Don't forget to follow me in instagam to see some of the amazing artwork our students are creating! @mrs.palumboart

Option 1: Leaf Animals

For this assignment you will be using leaves, flowers, and any other plants you can find to create an animal. Start by brainstorming your idea- what type of animal would you like to make? Next, go outside and gather your materials- pay attention to the size and shapes of the leaves, you may even come up with a new idea based on what you find. Finally, arrange your leaves in the shape of an animal on a sheet of paper. You can glue them down if you'd like. Use a marker to add details like eyes or noses. Check out these examples for ideas, and dont forget to email me a photo at palumbo@voorhees.k12.nj.us

Option 2: Georgia O'Keefe Flower or Tree

For this assignment you will create close-up flower or tree drawings inspired by the famous artist Georgia O'Keefe. Here are a few of her amazing paintings:

First, use a pencil to LIGHTLY draw your flower or tree. You can look up pictures of flowers or trees online, or draw something from your own yard. You want to draw it super BIG, it should take up the entire paper, with some even going off the edge of the paper. Next, use whatever materials you have available to color it in- crayons, markers, colored pencils, or even paint! See the examples below for ideas. Don't forget to email me a photo at palumbo@voorhees.k12.nj.us

Option 4: Andy Goldsworthy Land Art

For this assignment you will usenatural materials to make beautiful "land art" inspired by the artist Andy Goldsworthy. Goldsworthy creates his incredible artwork by arranging leaves, sticks, rocks, and flowers in an interesting way and then photographing it. Here are some examples:

To begin this project, you will first gather your materials. You will need many of the same material- if you choose leaves get a lot of leaves, or a lot of sticks, etc. If you cannot get outside where you live you may use other natural materials like q-tips, cottonballs, or fruits & veggies. Arrange your materials in a way that looks cool (like Andy Goldsworthy!) and then snap a photo of your creation. See examples below. Don't forget to email me a photo at palumbo@voorhees.k12.nj.us

Option 4: Art ROCKS!

THIS IS A TWO WEEK PROJECT. If you choose to do this activity you will start this week and finish next week. You may have tried this before- there are many people who are painting rocks and hiding them throughout their neighborhood to brighten people's day. Now it's your turn! On WEEK ONE you will find a rock to paint. Try to find one that is large and smooth. Next, you will paint a "base coat" on your rock, this will be your background. Craft paint or acrylic paint work well for this. Allow that paint to dry completely. On WEEK TWO you may add a design on top of your base coat either with paint or permanent markers. When your rock is fnished and dry hide it somewhere in your neighborhood for someone else to find. Most importantly, have fun! See my photos for inspiration, and dont forget to email me a photo at palumbo@voorhees.k12.nj.us

Miss you all! Stay safe!!