Flashcards for the Double Game...
Friends of Ten Flashcards for the Game...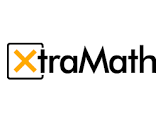 Xtramath is a program designed to help children learn and master their math facts. All the children enrolled in BSIP have a log in created by Mrs. Gossin and are encouraged to practice at home and in school as much as possible. Each log in session takes approximately 8-10 minutes to complete. The children start with addition, move on to subtraction, multiplication and division over time. Math facts are the foundation of learning and mastering any math concept!