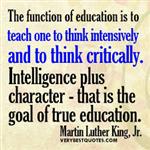 Phone: 856-751-8446 ext. 6113
Email:
Degrees and Certifications:
BA- Elementary Education MA- Educational Leadership Ed.D- Educational Leadership
Dr.

Diane Killough Young

In 1978 my family made, what was considered at the time, the bold decision to move to Voorhees, New Jersey. At the time, Voorhees was a very small town, but was beginning to grow exponentially. I was 10 years old when my parents registered me in the Voorhees School District. I attended class in what is now my office at the Administration Building. It was then that I began my love for the Voorhees School District! After graduating from Eastern High School, I attended Glassboro State College. I completed my student teaching at Signal Hill Elementary School and earned a bachelor degree in Elementary Education with English as my coordinate major. Signal Hill Elementary opened the year I did my student teaching. My college professor joked that I may need to lay bricks if the school was not ready to open in time. However, Signal Hill Elementary opened on time, and it was an amazing place to begin my teaching career. I remained at Signal Hill that year and the next as an instructional associate. Then I was hired to teach fifth grade at Osage Elementary School. After earning my Master Degree in Educational Leadership from Rowan University, I was hired as the assistant principal at Osage Elementary School and later the principal. During my tenure as principal, I began to pursue a doctorate in Educational Leadership from Walden University. After 18 years at Osage Elementary School, I was selected to serve as the principal of the Voorhees Middle School. I spent two years at VMS and then was chosen as the Assistant Superintendent for Curriculum and Instruction. All of my experiences in the Voorhees School District have been rewarding. I feel privileged to have opportunities to grow professionally in the Voorhees Township School District. It is an honor to work with the best teachers and administrators whose primary interest is the students they serve.